Oh how the skies have opened and rain upon us many a new camera.
Here are some of the latest cameras you should be interested in.
The Sony PXW-FS7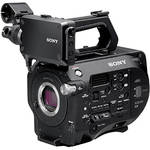 Is this the long awaited successor to the fs700? Apparently, no. Sony claims it's mean to sit between the fs700 and the f5. It shares a similar if not the same sensor, but more of the beefier hardware/processing of the f5.
The specs are:
Super 35 CMOS Sensor
E-Mount
On-board UHD 4K 3840 x 2160
4k in 10-bit 4:2:2 onboard
High speed modes in HD
XAVC Intra/Long GOP
Dual XQD card slots
Base ISO 2000
14 stops DR
S-Gamut3Cine/S-Log 3 encoding
Environmentally sealed electronics
Optional Wireless
Expandable to Prores/RAW output with optional addon back
Built in shoulder notch, re-position-able LCD, and extending handgrip
5.2 pounds without battery or lens
$8000 USD



Now that's some serious specs. Sony surely has aimed to please with this camera! No it's not full frame and i consider that a good thing, it's an E mount with a short flange distance so you can adapt a large array of lenses to it.
The base ISO of 2000 sounds very promising as well, it of course should have high iso performance comparable to a fs700 or f5, which is to say, very good. The headline feature for me though, is the built in 10-bit 4:2:2 4k. Thats a very nice amount of bites and bytes, and doesn't require an external recorder. Purists though will appreciate that you can get an addon box that enables built in prores, and even a RAW sdi out.
Ergonomics are something that were terribly wrong with the fs700, and it's clear sony listened. While plenty larger than any of the Canon C cameras, it's by no means a beast, and at only 5.2lbs, it's not entirely lightweight, but no 16lb ursa either. To improve usability even more, they made the LCD completely re-position-able via a 15mm rod-ish mount. And the cherry on top: a handle which extends so you can use it like a traditional ENG cam, or like a rod/rigged camera with the handle positioned down near belly level. So basically, they made it to need as little rigging as possible for those who want a quick runaround setup.
You can see why this camera is being buzzed about on all the camera forums, it ticks a lot of boxes for a lot of people's uses, and it's expandable to boot. So is there anything not to like? Well, the media, XQD, is new and expensive when compared to SD/CF media. It just might need that speed considered the robust codec, but SD cards have gotten pretty darn fast, so here's hoping an adapter card is possible and becomes available.
Canon 7D Mark 2
Nope, sorry Canon, this article is for 4K capable cameras only. Friendly reminder that it's late 2014.
Samsung NX1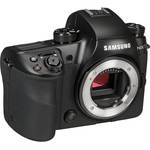 Super 35 CMOS Sensor

Samsung NX mount

On-board UHD 4K 3840 x 2160 & 4096 x 2160

HVEC H.265 Codec
$1500
Really? That's all the specs i care to share? Well, yea... There's only two features that make this camera interesting, 4k is one, and the codec is the other. This is one of the first cameras to implement the next gen codec: HVEC, also known as H.265.
HVEC should provide a substantial savings on space, as it should be twice as efficient as H.264, and many times more efficient than apple's Prores. That's a great thing to have! But other than that, the NX1 appears to only record the usual 8bit 4:2:0 (which still can be great by the way) So it's not really taking that extra efficiency out to lunch. Still though, you're getting 4K with a big space discount, nothing to sneeze at..
One thing i wish camera makers would just get stuck in their brains is that every camera should have a swivel LCD, no more of this tilting nonsense. Yes it's better than a fixed screen, but it's like taking a knife to a gunfight when compared to a swivel screen.
Panasonic FZ1000
This one seems to have come out with a big fuss, but died down quickly. It aimed to get some of that Sony RX10 market, but falls short in a few key areas.
20.1MP 1" MOS Sensor
Leica 25-400mm f/2.8-4 (35mm Equivalent)
4K Video at 30 fps (no 24)
2,359kOLED Live View Finder
3.0" 921k swivel LCD
Built-In Wi-Fi with NFC
HYBRID O.I.S. 5-Axis Image Stabilization
120fps @ 1080, 240fps @ 720
$900



When i saw these specs, i was sure i would trade my RX10 in immediately. But i settled down and decided to wait some more. The big omission that has probably lost this great looking camera a lot of sales is 4k 24p. That's right, a camera in 2014 that can't shoot 24 frames. Just odd. But here's another way to look at it: The Panny does do 1080 at 24p, and the RX10 still costs $100 more, and doesn't do any 4k, so by comparison that's a leg up for the FZ1000.
The FZ1000 also has a swivel LCD vs the RX10's mediocre tilt screen. The RX10 does have that constant f/2.8, but the FZ1000 has twice the optical range. If you're into slow motion, it's no contest, the FZ1000 does up to 240fps in 720!
Performance wise it stacks up pretty nicely with the RX10. Build quality is another story: it's far more plastic-y and susceptible to the elements.
All that said, if i were looking at the RX10 and the FZ1000, i would be hard pressed not to pick the FZ1000 based on those added features that are useful/important to my needs.
Panasonic LX100
This is a point and shoot, but with a m43 sensor, it's big even by rx100 standards.
16MP Four Thirds CMOS sensor (~12.7MP effective)
24-75mm FF equiv. F1.7-2.8 lens

Same processing as the DMC-GH4



XGA EVF, 3" 921k LCD touchscreen
4K video at 30p, Full HD at 60p
In-camera Raw conversion
Wi-Fi with NFC
$800
Canon C1000
When thinking of a fictitious camera model, for some reason this just popped in there like Mr. Stay Puff'd. Considering that it's Canon, one would hope/expect that their next camera would be as serious as something that sounds like the T1000 terminator.
Then again, the just announced 7D Mark 2 is not much to look at if you're in the 4k market, since it has none. But that could be an indicator that Canon intends to keep the serious video for their C line, and that whatever they're working on, it's dead serious. But again it IS Canon we're talking about.
The way i've learned to understand Canon's cameras, is that they just don't look at the competition, or that's how it seems to me. But while their cameras lack certain features like slow motion, they work so darn well that they've sold like hotcakes. Comparing the C100 to the FS700, it seems like the fs700 has a lot nice features that the canon doesn't, but once you try holding both cameras and using them practically, the Canon is the clear winner. Sony clearly worked on that though with the FS7.
So what is Canon working on? Sony set the bar pretty darn high with the FS7, so the question is whether Canon is going to announce something incremental, or something completely new for the C series. They've been very tight lipped about any future cameras, and any time i've spoke with them they've said they're committed to their current 3 amigos. And who can blame them, the c100/c300 are all over the place.
GoPro Hero4 Black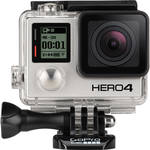 Gopro hits at it again with a ton of power inside a tiny box.
12mp 1/2.3" sensor
4k up to 30p
1080 up to 120p
Time lapse
Protune
Manual controls for night exposure
Wi-Fi and Bluetooth
$499


Now, the odd thing is that the lower end silver edition got a rear screen while the more expensive black did not. No use in complaining about it, it is what it is. But for $500, you do get a ton of camera as it is. They've bumped up just about everything except the battery life which remains mediocre at best. But, if you're in the market for a tiny rugged 4k camera, this one is the short list
Panasonic GH4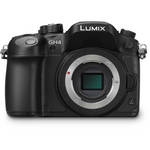 This is the guy that's been around for a little bit, it puts out some darn nice images, but just isn't a lowlight champ, especially if you don't get a speedbooster with it
16.05mp m43 Sensor
DCI 4K 4096x2160 at 24p
UHD 4K 3840x2160 at 30p/24p
3.0" Touchscreen Monitor
4:2:2 10-Bit HDMI Output

Weather-Sealed Body




A ton of manual picture adjustment

$1799
The GH4 has already established that it's a solid performer. It may not be perfect, but it gives you by far the most image adjustments of any DSLR i've seen to date.
The only area that really turned me off was the iso performance, it's not bad but it's not great. Admittedly i'm used to the fantastic C100 sensor. However, if you're not in need of pushing low light, this camera is otherwise very nice indeed. I especially love the built in timelapse functions and the swivel screen.